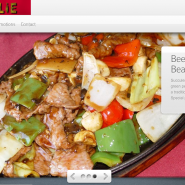 Welcome to our new website!
We are so excited to announce the launch of our new website. It brings history of successful business management to Red Chillie. For years, the word on the street has suggested that the best Chinese eateries are found beyond the environs of the big city, but Oakville didn't seen part of that equation. The most set out to change all that.
In 1995, a great restaurant Red Chillie opened in retail strip mall on Nottinghill Gate in the Glen Abbey neighbourhood of North Oakville using recipes for authentic Chinese dishes. Within few months of opening, it needed to remodel the kitchen to increase working space and hiring more staff to handle the booming business. The chefs at Red Chillie have many years of experience in China and Canada. They have worked for various size restaurants. They can handle from small parties to large catering.
Volume continued to grow annually and so far, its most important advertising has been word of mouth.  Red Chillie was on its way.